Introduction
---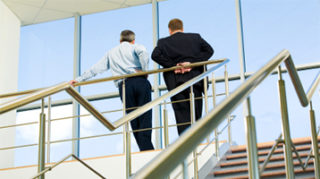 Accessing the right type of finance at the right time and on the right terms – and maintaining this over the longer term – requires knowledge, skill, effort and planning. This is where we can help.
Everyone at IBC has extensive 'inside knowledge' and practical experience borne out of many years spent working for commercial banks, which makes us a valuable resource for any business.
We are authorised and regulated by the Financial Conduct Authority for credit related services (including debt adjusting and debt counselling) and believe in dealing with our clients in a fair and transparent way. Click here to read our policy on Treating Clients Fairly.
Our services fall into three main categories:
Business Finance
This service is for businesses that want to raise new finance, increase or restructure existing facilities, or are considering a change of lender. Our core business is arranging finance for SME businesses – dealing across the whole spectrum of business finance products. We specialise in working with businesses that have, or need, borrowing of £250,000 or more, typically with annual sales of £2m to £30m. Most of our clients are in the £2m to £10m sales range.
Supporting Borrowers
Running a business whilst trying to deal with lenders can be very stressful, especially without the right support and advice at hand. With our BusinessCare service, we support business owners in their dealings with banks and other lenders, strengthen their ability to negotiate and help them to avoid lending related problems.
Problems with Lenders
This service is for borrowers who already have a problem with their lender. We know that lending-related problems can be some of the most worrying and stressful challenges a business can face. They are notoriously difficult to deal with and if left unchecked can threaten the future of a business. We understand how banks and bankers work and we speak their language – so we can assess situations objectively and work with all parties to find a fair and workable solution to most problems.