Introduction
---
Be your own boss but don't be on your own.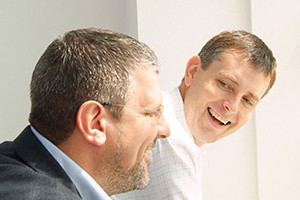 We are looking for experienced lenders to join our network of Franchise Owners and would like to hear from you.  Does the thought of owning your own successful business and having a better work/ life balance appeal?  Ask yourself the following questions:
Are you fed up with:
Enforced targets and unfair bonuses?
Compliance and internal politics?
An ever-increasing workload?
Would you like:
A better work/ life balance?
More freedom and autonomy in your work?
To earn good money whilst doing what you are good at and enjoy?
Then why not join us?
When we asked ourselves the same questions back in 1999, there was no ready made alternative other than simply moving banks, so we decided to set up our own banking consultancy business.  Today, we have the systems and processes in place, the sales channels set up and a track record to shout about, so if these things strike a chord with you, we can offer you a real alternative to working for a bank.
IBC arranges finance for businesses and supports them with added-value services.  Ours is a relationship-based model, generating good profits from a spread of different income streams, with client fees for arranging finance making up only 50% of our income.  We are FCA authorised and our client conversion ratio is nearly 40%.
Experienced business lenders like you can follow our example.  We will help you to set up and run a low cost, low risk business as part of our growing network.  Using your existing knowledge & skills, you have an opportunity to take control of your future and be free to do what you are good at and enjoy.
Got a question?  Check our Frequently Asked Questions section.  If you can't find the answer you are looking for or would like to talk in confidence, then please feel free to get in touch.  We would love to hear from you.