Introducer Overview
---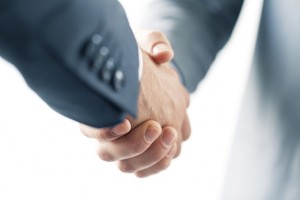 Virtually all of our business comes by referral from a wide range of Introducers – including accountants, lawyers, IFAs, business advisors, membership groups, insolvency practitioners and business consultants.  Some lenders will also make referrals to us if they cannot meet a particular borrower's requirements.
Referrals have always been our primary route to market, so we are as focussed on the needs of our introducers as we are on those of our clients.  We work in a fair, open and honest way and will always strive to deliver a quality service.
In 2014, as a demonstration of our commitment to this, we applied for authorisation by the Financial Conduct Authority and are now regulated by them for the provision of credit related services, including debt adjusting and debt counselling.
How does becoming an 'Introducer' benefit you?
Our services are complementary and we will not compete with you in any way.
Recommending independent advice from experts like us will protect you from inadvertently giving incorrect advice and will help to enhance client loyalty.
Dealing with lenders (especially the banks) can be challenging and time consuming, so we will free you up to concentrate on 'business as usual' and the things you do best.
You do not have to risk speculating your chargeable time on something that is outside your area of expertise – we take that risk instead.
You will avoid the potential risks to your reputation that can arise whenever you make a direct referral to a lender (if you make a direct referral and there are problems, your relationship with your client, the lender or even both can be damaged).
Got a question?  Check our Frequently Asked Questions section.  If you can't find the answer you are looking for, or you feel our services could benefit your clients, please feel free to get in touch.  We would love to hear from you.